Announcing this year's Youth Art Month flag competition winners!
Congratulations!
First Annual
Utah Art Educator Show Winners!

  First Place -  "Jack Sparrow" by Roland Amendola 
  Second Place -   "Lighting the Way" by Ruth Nichols 
  Third Place -  "Endure" by Erik Jensen 
  Honorable Mention -  "Trek" by Dallyn Zundel
  Honorable Mention -   "Flower of the Sun" by Michelle Montierth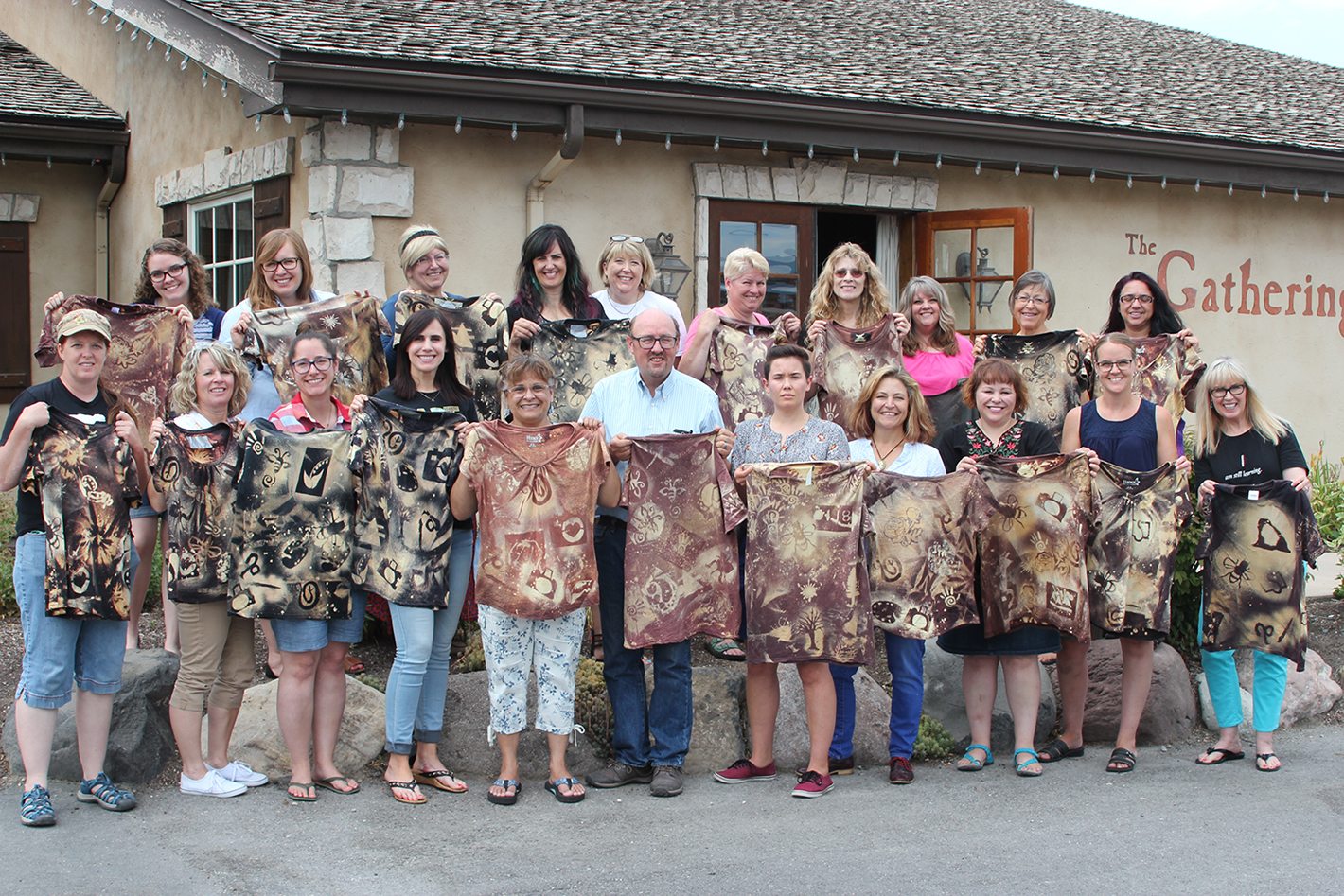 27 Board Members at the Board Retreat:
Recently the UAEA Board spent a day working together, brainstorming, planning and collaborating about how to make our upcoming conferences meaningful and worthwhile for art educators.  
P: 703-889-1287 direct  |  F: 703-860-2960  |  E: ccastillo@arteducators.org
Thank You Sargent Art for Supporting Utah Art Education.
 "Preparing Students for the Next America, The Benefits"
Preparing-Students-for-the-Next-America-FINAL.pdf
Important Deadlines
YAM Flag Competition Entries Deadline - January 15th, 2018 (FLAG Competion 2017)
Catherine Ford Scholarship application Deadline - January 31st, 2018 - submit application packages via email to: jolynn191978@gmail.com - The nominating teacher must fill out the recommendation form online, the application should be downloaded and filled out then sent back to Jolynn Forman by the deadline.Catherine Ford Scholarship Application.  Announcement of Recipient will be February 15th, 2018.
Educator Scholarship for NAEA Conference - Deadline December 1st, 2017.  If you have never had the opportunity to attend a National Art Conference, you should apply for this scholarship.  If you are awarded the scholarship, UAEA will cover the cost of your registration fee and the cost of a shared hotel room in order to attend the conference.  UAEA Scholarship for Art Educators to Attend NAEA Application