Donate your art for the Catherine Ford Student Scholarship Fund
We will be accepting donations for the silent auction which will be held at our February Conference.  PLEASE start making and saving artwork to donate.  Each year artists/teachers donate their paintings, drawings, prints, handmade jewelry, pottery, ceramics, and sculptures. All of the proceeds go towards giving a scholarship to a deserving art student.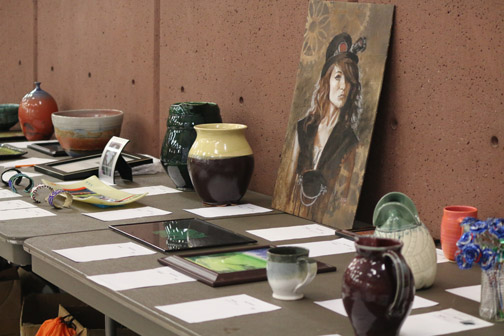 Also, remember it is also a good chance to buy artwork from your esteemed colleagues so save your pennies!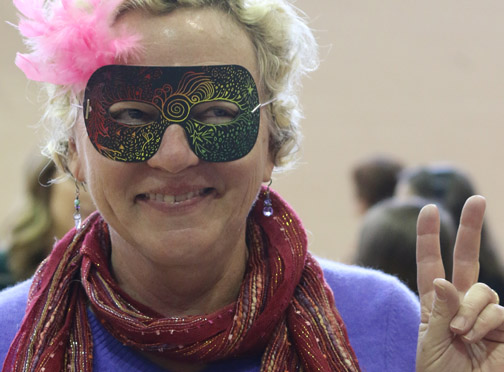 We are looking forward to seeing you ALL in February!
UAEA FALL EVENT: The TASK party with Oliver Herring on October 24th was a HUGE Success!  Click HERE to See Pictures 
Art in the Sun Keynote Speaker Announced!
Renowned illustrator and author Maria Fabrizio has agreed to present at this year's UAEA convention. 
Maria is an illustrator and designer who believes smart ideas make beautiful work.
With an affection for process, she works by hand, and on screen for projects large and small while maintaining her daily illustration blog — Wordless News. Maria is based in the hot metropolis of Columbia, South Carolina where she lives with her husband, a spoiled cat and happy dog. 
Maria brings more than seven years of professional experience to bear and holds an MFA from Virginia Commonwealth University in Graphic Design/Visual Communication. 
Sample Client list: NPR, National Journal, University of South Carolina, Serenbe, Rhode Island Monthly, Writer's Digest
Conference Registration is now OPEN!

UAEA Board
The UAEA board has been working hard to provide professional development, leadership and networking opportunities for our members for the upcoming year. Please check this website, our Facebook and Twitter pages and our quarterly newsletter for updates.We have some exciting things in the works!
We also know the date (Feb.25-27) and place (Hurricane High School) for Art in the Sun.
March is Youth Art Month!
It is a great month for teachers to plan special events.  The YAM theme this year will announced soon!
Thank you to everyone who submitted artwork for our first ever Yam Flag Competition.  Click Here to See Winners
We are so excited  that Sargent Art stepped forward to sponsor the prizes for our first-ever Youth Arts Month (YAM) Flag Competition.  Sargent Art will provide a State-Wide Winner in High School, Middle School and Elementary with a certificate and art supplies.  They will also send the Overall State Winner along with the Art Teacher and one parent to New York to visit Art Museums.  
Thank You Sargent Art!!!
 "Preparing Students for the Next America, The Benefits"
Preparing-Students-for-the-Next-America-FINAL.pdf
UAEA's Mission Statement
UAEA advocates for and increases the quality of visual arts education through professional development, collaboration, and leadership opportunities. 
Important Deadlines!!!
YAM Flag Competition Entries Deadline - January 15th, 2016 (FLAG Competion 2015)
Catherine Ford Scholarship application Deadline - Extended to January 31st, 2016. Occasionally it is necessary to contact applicants for clarification or technology issues which require extra time and attention.    No applications will be accepted after this date in order that the review and selection process may take place in a timely manner.
application should be downloaded and filled out then sent back to Heath by the deadline.
Want help attending the NAEA conference?  
If you have never had the opportunity to attend a National Art Conference, you should apply for this scholarship.  If you are awarded the scholarship, UAEA will cover the cost of your registration fee and the cost of a shared hotel room in order to attend the conference.  
Please complete the application and make sure it is received by December 1st.
UAEA Scholarship for Art Educators to Attend NAEA Application
PHOTOS
See Pictures from past UAEA events
in the photo gallery tab above!
2015 UAEA Catherine Ford Scholarship Award Winners
 $1,000 Diana Pirir - Mountain View High School - Teacher Bart Francis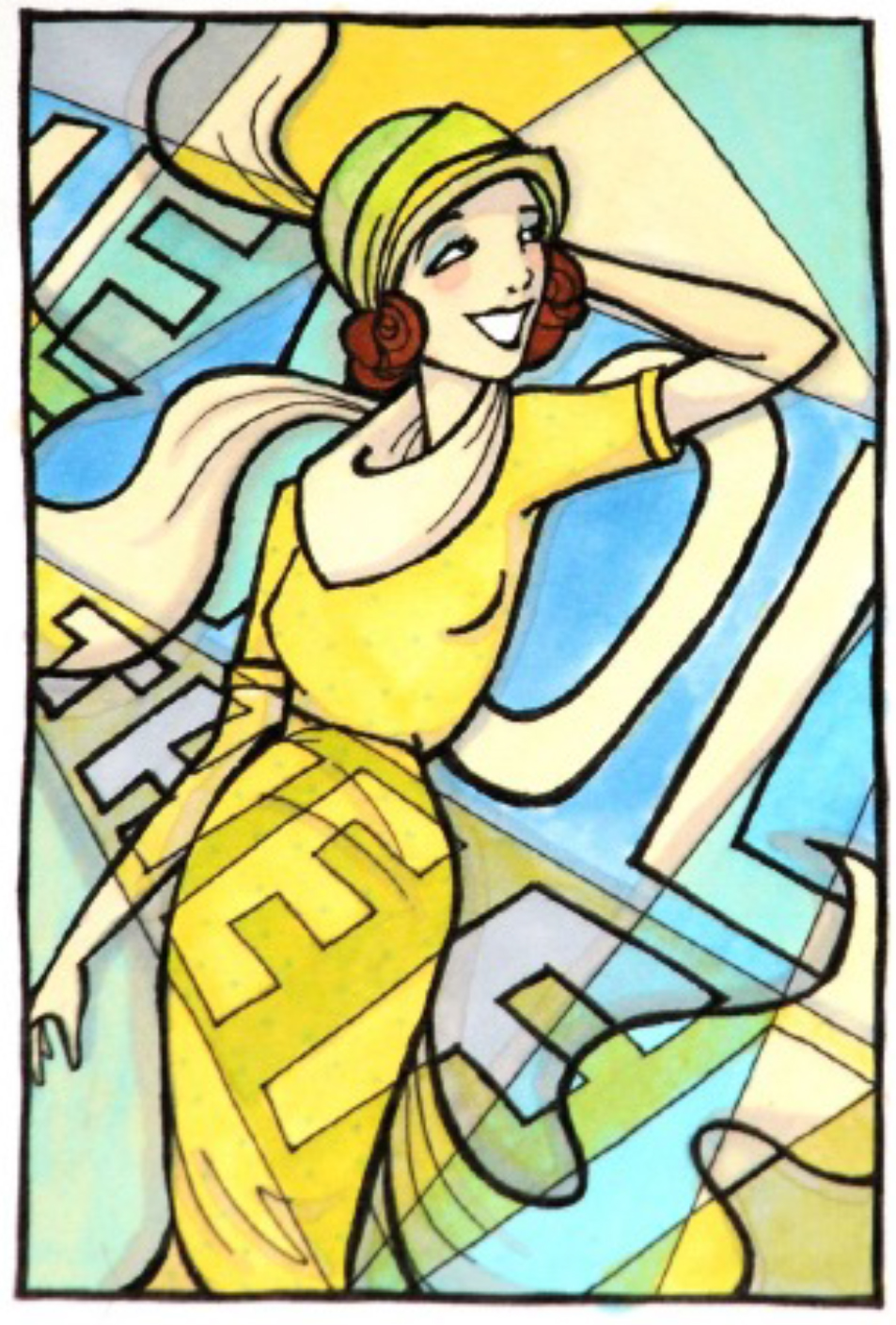 $500 Hayley Francis - Provo High School  - Teacher James Rees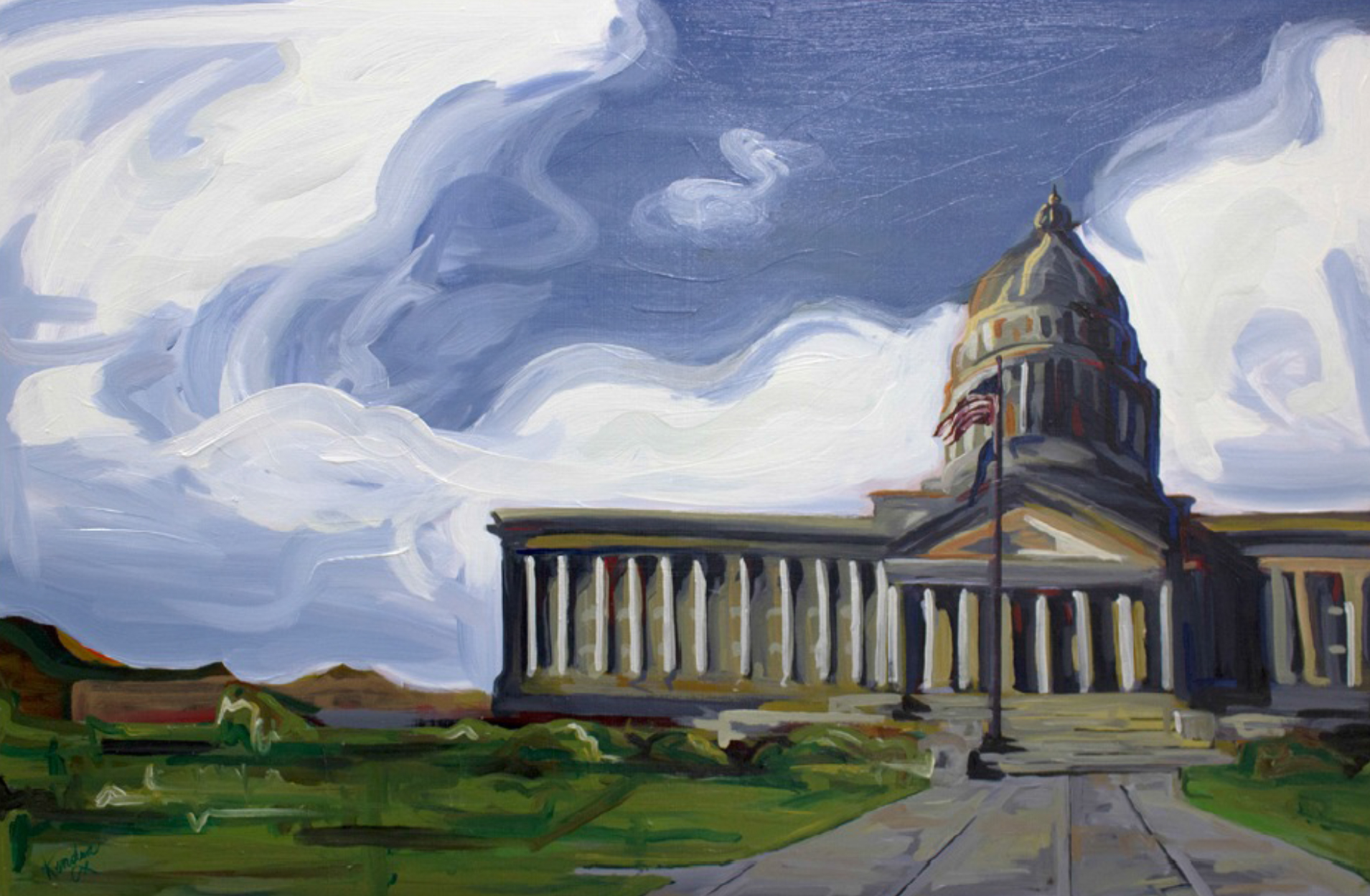 $500 Kendra Cox - Jordan High School - Teacher Cozette Baddley
2014 UAEA Catherine Ford Scholarship Award Winner
Launa Taylor from Enterprise High